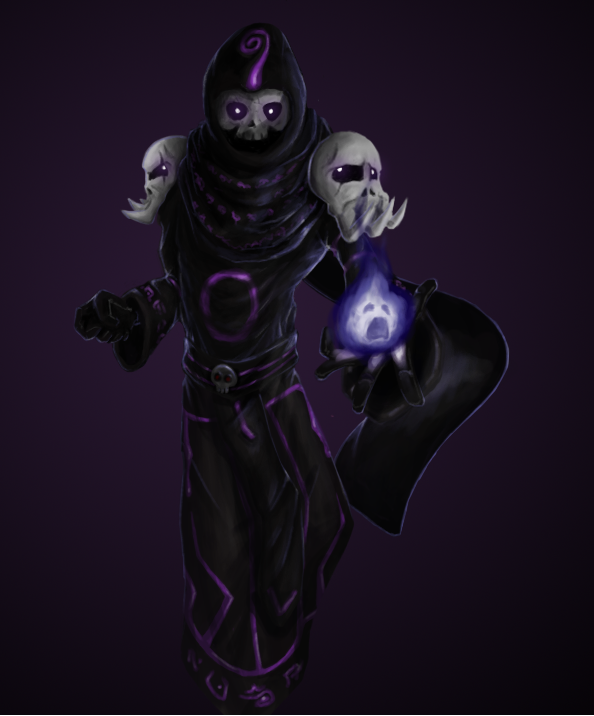 Been playing LoL (League of Legends) basically, it's DotA.
DLed a custom skin by Bajoba, which in my opinion is the best custom skin for Malzahar.
And considering how the OFFICIAL skins are just cheap recolours, his skin shines even more!
Anyway:
-> link is here <-
[Bajoba] Malzahar necromancer skin
-> link is here <-
Long story short, I drew this because the custom skin didnt come with a custom loadscreen/in-game portrait.
HOWEVER, I realised that I do not have the software to turn ordinary jpeg/PSD/PNG/ files into the game .DDS files,
so I basically lost all motivation to finish the background. (also I've tried downloading softwares to convert, but I just couldnt find one that worked)