Sunday, March 27, 2011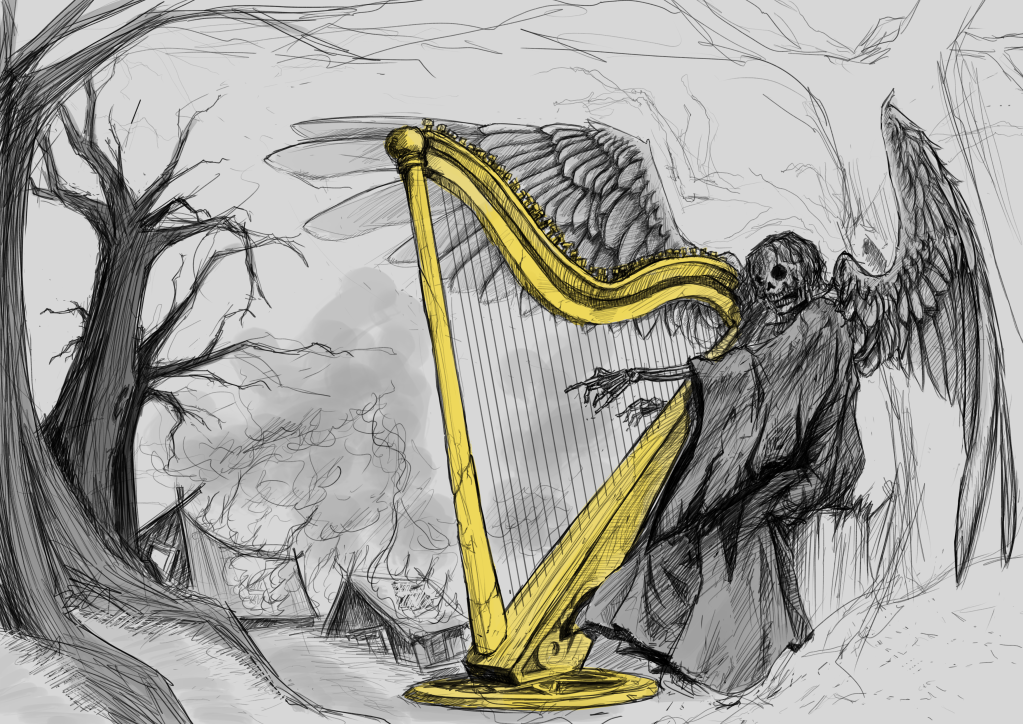 Unfinished, do not intend to finish, used reference for wings.
Sunday, March 6, 2011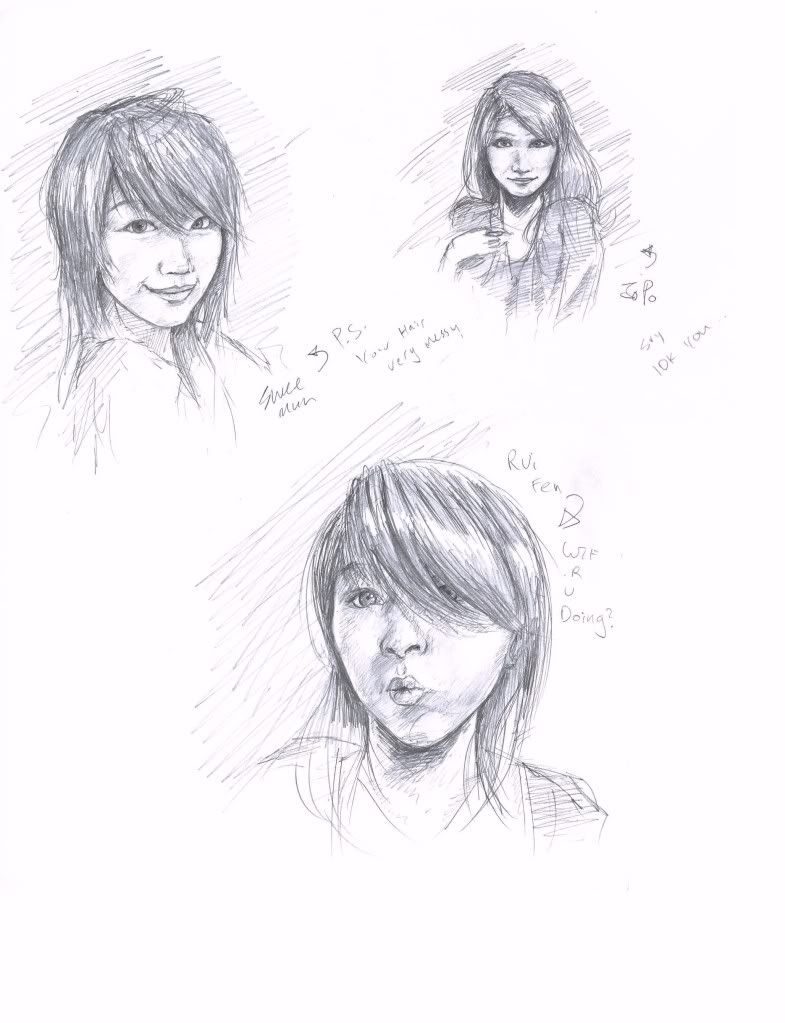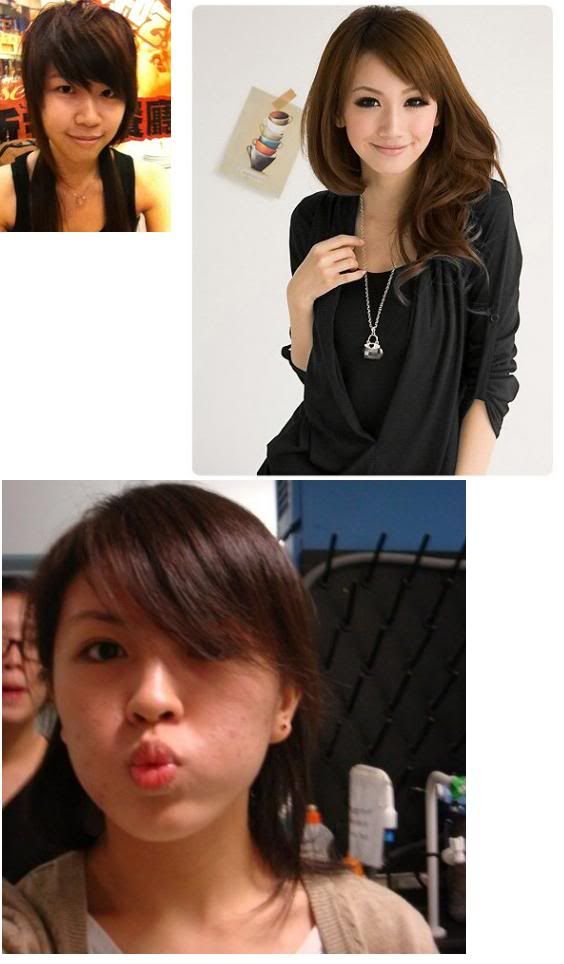 NO TRACING THIS TIME!
Portrait practice!
Good ol' pencils and erasers, drawing people on facebook.
I guess facebook DOES have some uses!
Top right: Po Jo
Top left: Swee Mun
Btm: Rui Fen / Darlene / whatever
could've gone better, but hey practice is practice.
Tuesday, March 1, 2011
Comparing fog backgrounds (and a bit of foreground)
Did a quick picture to experiment with it (probably a bad concept in this case).
Note to self: do an indoor scene test next.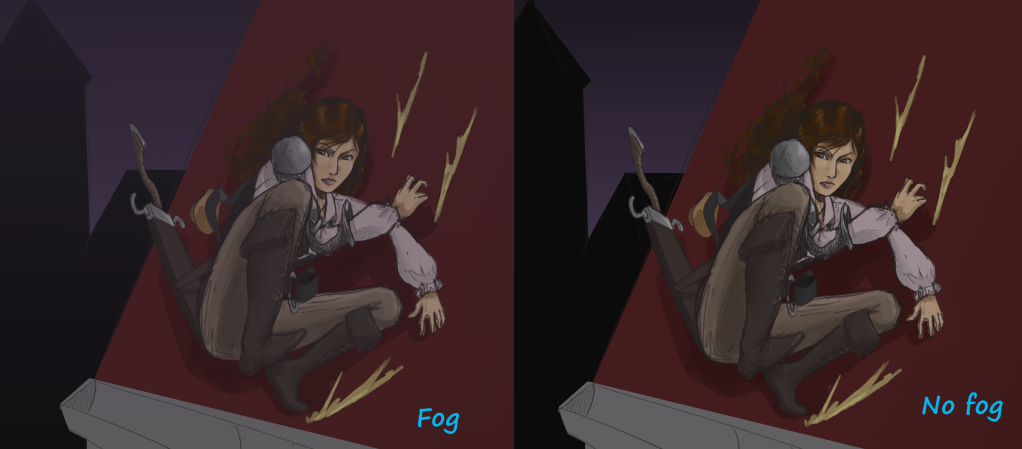 Can you see the differnece? Neither can I.
A silly little poster design I did for a friend during exam week, my exam week.
Didn't have much time to spare on it as I would like but what can a fella do eh?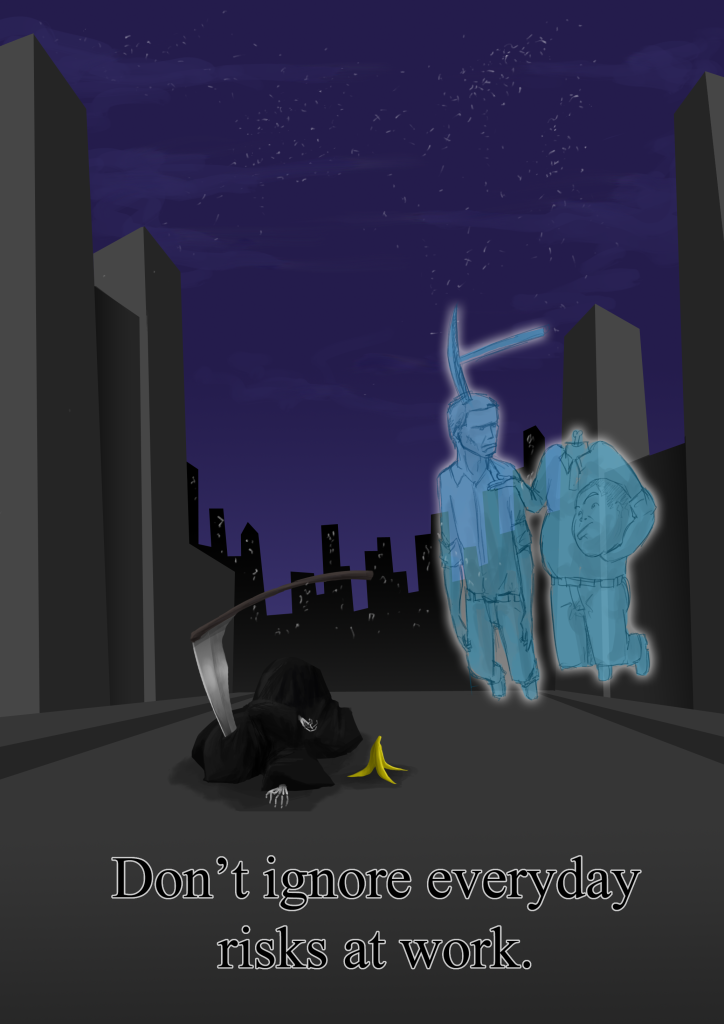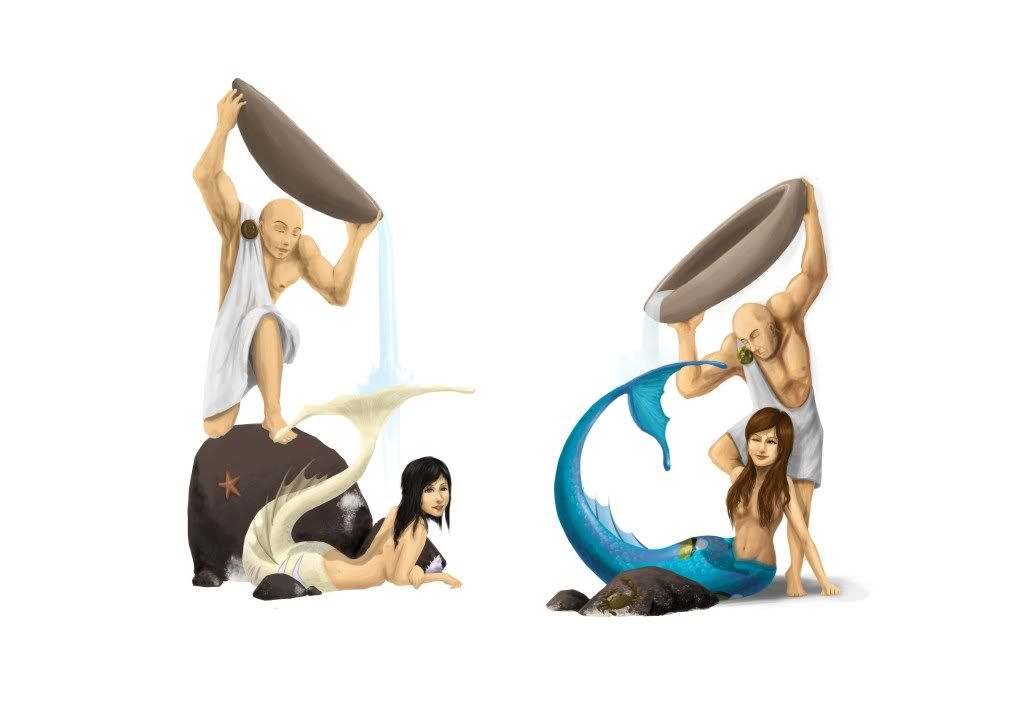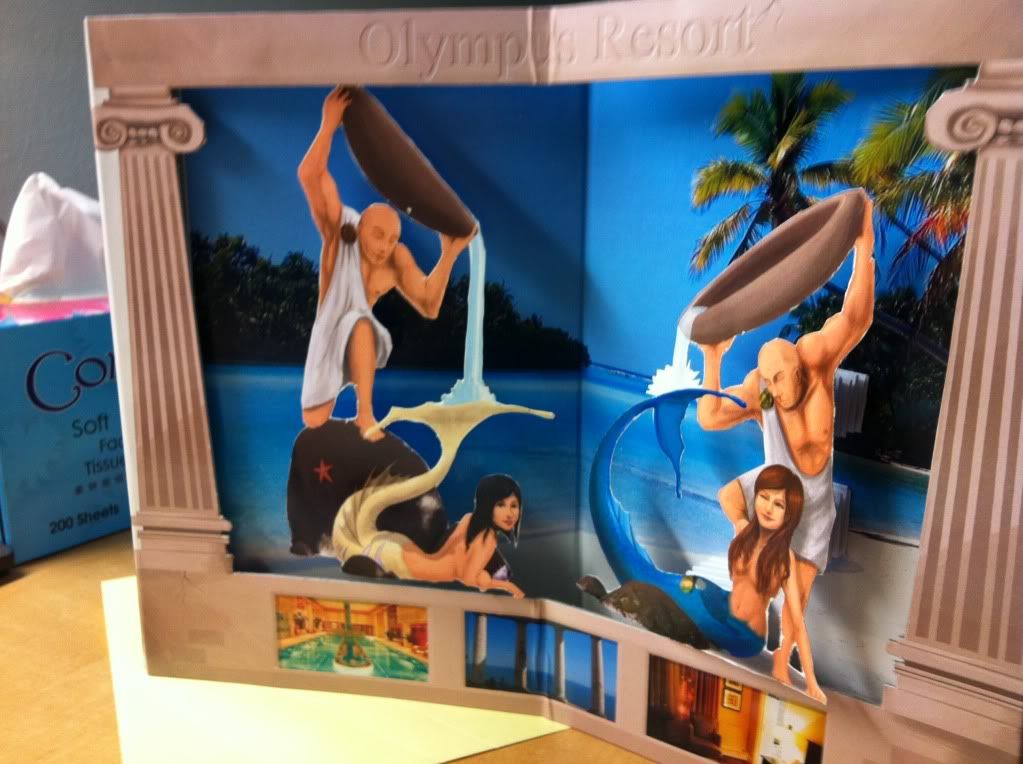 Detail: