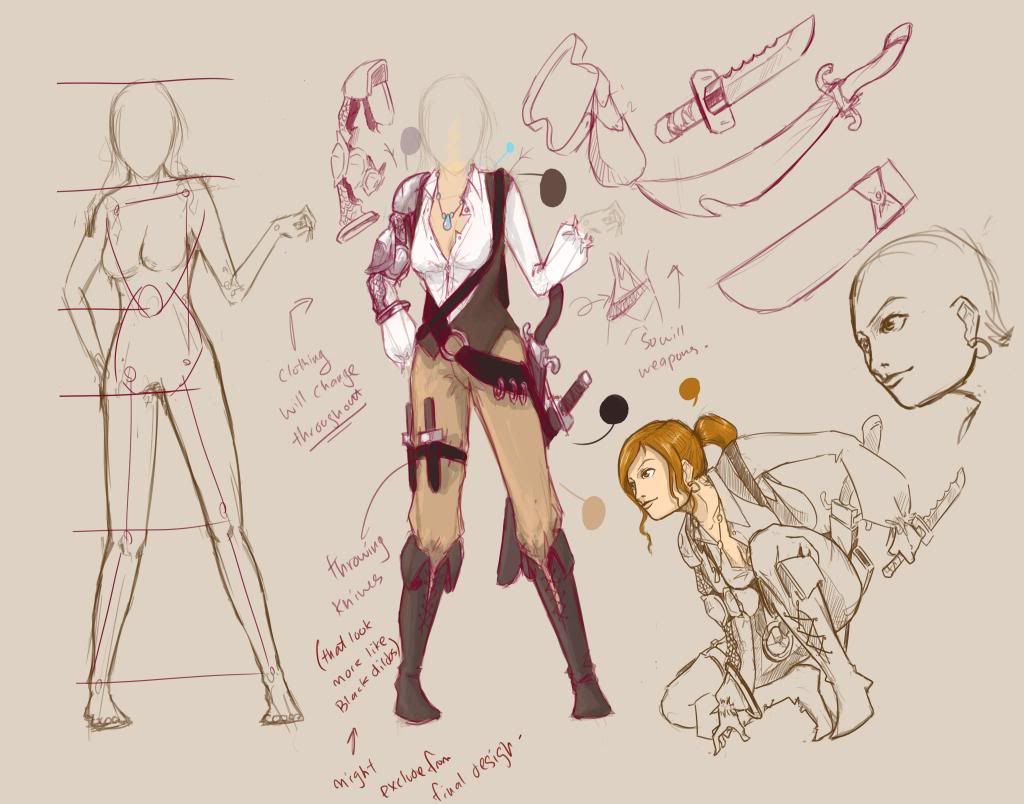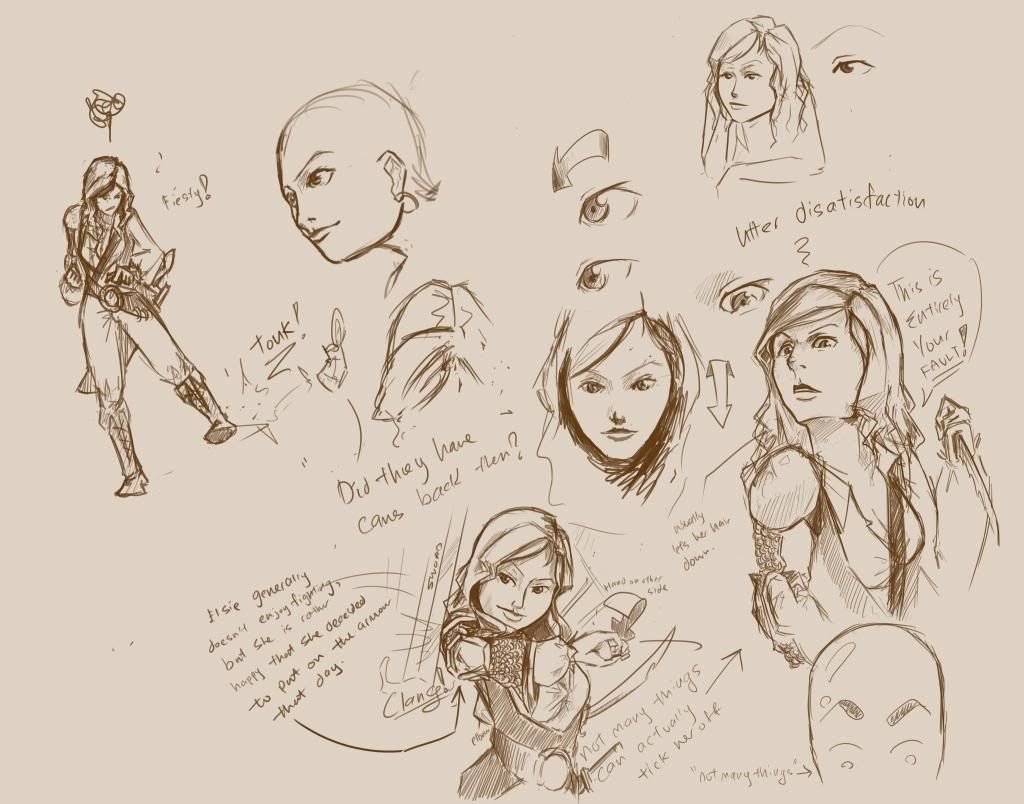 Elsie's Reference sheet
Completed
4:23 am
After multiple attempts to re-create Elsie's face failed, I'm coming to the conclusion that I'll have to change her face altogether.
Didn't have that problem with Tomas (see below).
3:58 am (2 days later)
Well I tried my very best to keep the face consistent.
There aren't as many variables I can play around with, for instance Tomas's bushy eyebrows and cleft chin.
Women... the defining variables are a lot more subtle, and I really have no patience for that sort of crap...