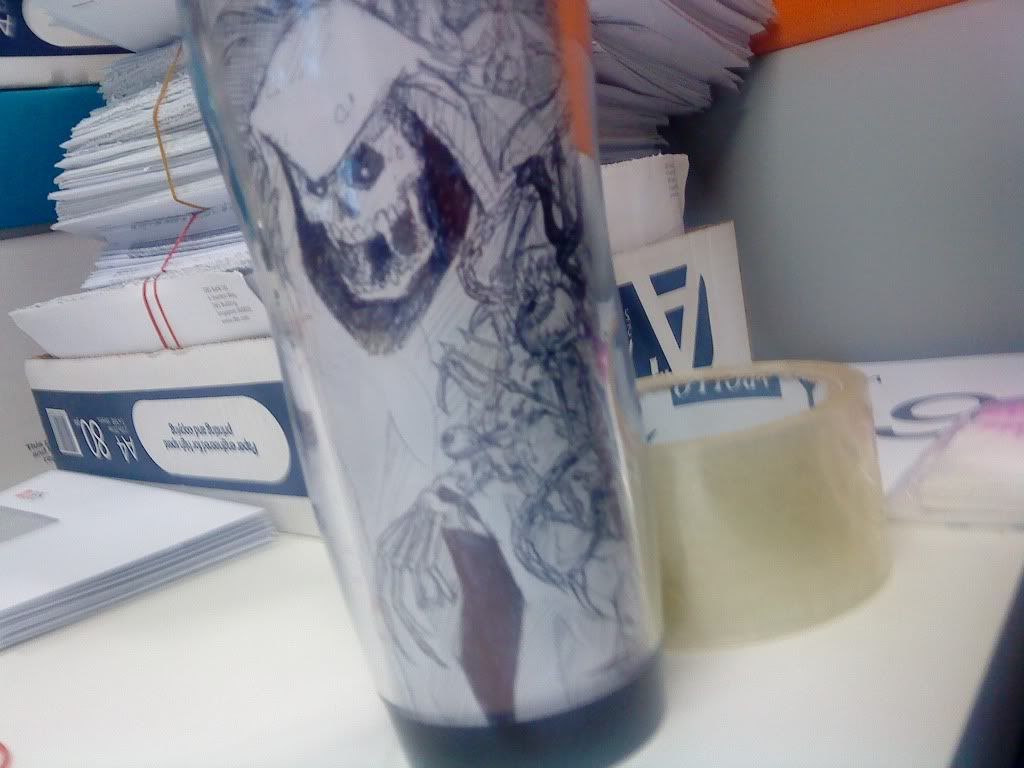 A water-bottle I designed behind the back of my superiors during the internship.
Was eventually given away to a colleague of mine. (Jonathan)
I made another one which I felt was better, because there was a naked lady on it.
Gave that one away too (to Doreen), and sadly I didnt take any pictures of that one.